February 21, 2021 (Liturgical Year B)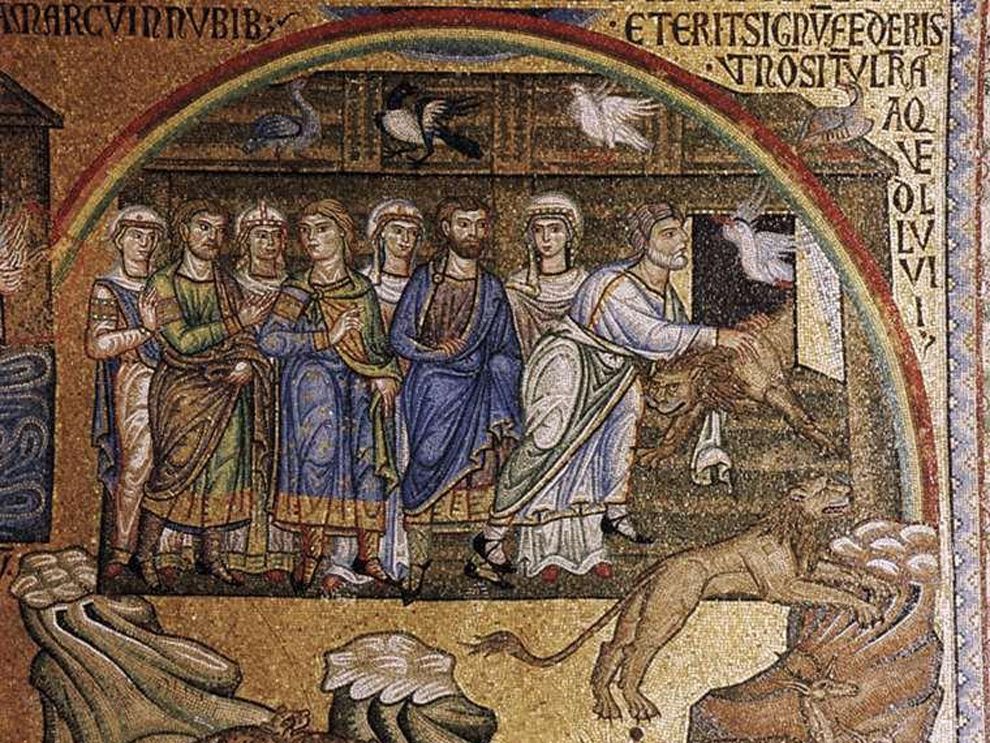 Shortly after making the decision to attend Virginia Theological Seminary, I began to plan The Big Move from South Dakota to the Metro DC area. Though I love Sioux Falls and many people there, I looked forward to discovering the wider world. I decided to see everything, from the moment I rolled out of the driveway, as an adventure. I bought a tent and made plans to camp my way across the country. More than once, I chose my route based on what I wanted to learn and experience, rather than getting there quickly. I visited the Lincoln and Hoover Presidential libraries, spent days watching and learning about the animals at the Columbus Zoo, and took time to honor the 09/11 Flight 93 Memorial. Most importantly, I enjoyed several long and quiet lulls before the (sometimes overwhelming) busyness of seminary.
Pennsylvania was the final overnight stop before I arrived at school. The last day included time on the turnpike between Pittsburgh and Philadelphia. For someone inexperienced in metropolitan driving, it was like riding down an icy hill in a toboggan with no breaks in uncomfortably close proximity to other drivers — some in extremely large vehicles — who had breaks but didn't care to use them. I was exhausted by the time I merged onto the interstate which would take me to my destination's exit. Despite the assurance of my brand-new GPS unit, I was unsure I was going the right direction. I was also filled with the apprehension of so many questions. Would I like my classmates? Would they like me? Would my dormmates be noisy and rude? Would I love my classes? Be overwhelmed by them? Or just flunk them? And on and on.
It was that moment, on an otherwise sunny day, that I looked to my left — beyond the normal field of vision for driving — and noticed a brilliant rainbow. It immediately brought to mind the promise God made to Noah on that fateful, muddy day so long. Whatever happened in the next few days, over the next three years, and in the years of ministry ahead, I would be okay. God would be with me every step of the way, just as God was — and is — with Noah and his descendants.
Rainbows are a miraculous turning of nature. Their beauty alone is miraculous, but that is not the only thing that makes them special. They are visible only in very specific circumstances. Adequate water and light are required — but too much or two little of either will prevent their creation. They can be perceived by the human eye only when viewed from a limited angle. They are visible from great distances yet disappear when we move too close. They begin in the white light of the sun — a blending of all colors visible to the human eye — and become what they are only because they enter a droplet of water and make a turn. Only then, after the light turns and leaves the safety of the droplet, are the white colors separated into a brilliant array.
The ancients may not have understood the physics of rainbows, but they did understand their miraculous nature. In today's passage from Genesis, we remember the ancient Judeo-Christian experience with rainbows. God placed one in the sky before a storm-battered Noah as a memorial to the Divine Promise. Not only was it a promise of protection; it was a promise of presence. God would become like the water in the atmosphere: always there, even in the driest desert, but clearly visible only rarely. Like Noah, we have only to be attentive enough to notice and we are reminded that we, too, are heirs to the same Promise.
One of many turns I took during seminary was a pilgrimage to Palestine. Like Jesus, we, too, sojourned to the River Jordan. Tradition held Jesus stood at the same site centuries before, awaiting John's call. His life was about to take a major turn.
The river in front of us was barely a river at all. It reminded me of Skunk Creek back home, only narrower and dirtier. Aside from the Jordanian soldiers on the other side, armed with automatic rifles, I imagine it looked about the same when Jesus stood there. What was he thinking and feeling as he prepared to step into the dirty waters? He was about to become a cornerstone of a movement which did not begin as his own. What drew him there? Did he know what he was getting himself into? Did he have any inkling of the highs of miraculous healings ahead, of the lows of heart-rendering grief and the pain of separation from everything and everyone he loved?
When I left for seminary, my life took a turn. It was one of the best turns I ever took. It wasn't the first, and it certainly won't be the last. Sometimes, like my seminary journey, we chose the turnings which happen in our lives. At other times, they are thrust upon us. I've often found these turnings are not the end of faith but the very beginning. Presiding Bishop Curry's Way of Love suggests this turning can be a first step to faith. The Way of Love also specifies that to turn towards God is not a "once and done" type of thing. It's something that happens to us over and over again throughout our lives. The question is not whether we will need or want to turn, but when.
I think the more important question is not whether we turn, but the reaction we choose when we do. When forced to turn, will we get stuck lamenting what was lost? When we choose to turn, will we see only what we want to see about God and those around us? Or will we turn and choose to have an open mind and heart, and a watchful eye for God's work in and around us? If the Miraculous Promise of the rainbow is there, will we even notice it? Or will we be too focused on our own problems to see the Divine Presence and Miracles — some large, but mostly very small — unfolding before us every day?
References
Evers, Jeannie. Rainbow in Resource Library: Encyclopedic Entry. National Geographic Society, last updated December 5, 2013. Accessed here on February 17, 2021.
Wells, Sarah. The Science of Rainbows. Smithsonian Science Education Center. No Date. Accessed here on February 17, 2021.